This meet is sanctioned by NC Swimming and USA Swimming. Due to COVID and sanctioning restrictions, the meet will be open only to USA Club swimmers. All participants MUST be USA Swimming registered. You can register online by clicking here:
https://www.usaswimming.org/about-usas/resources/online-member-registration
There are changes to accommodate COVID, including moving all parking to the soccer field. Please see Race Day page for parking and parking pass information.
General Meet Info
Please read General Meet Info carefully for race timeline, limits, suit and fingernail restrictions.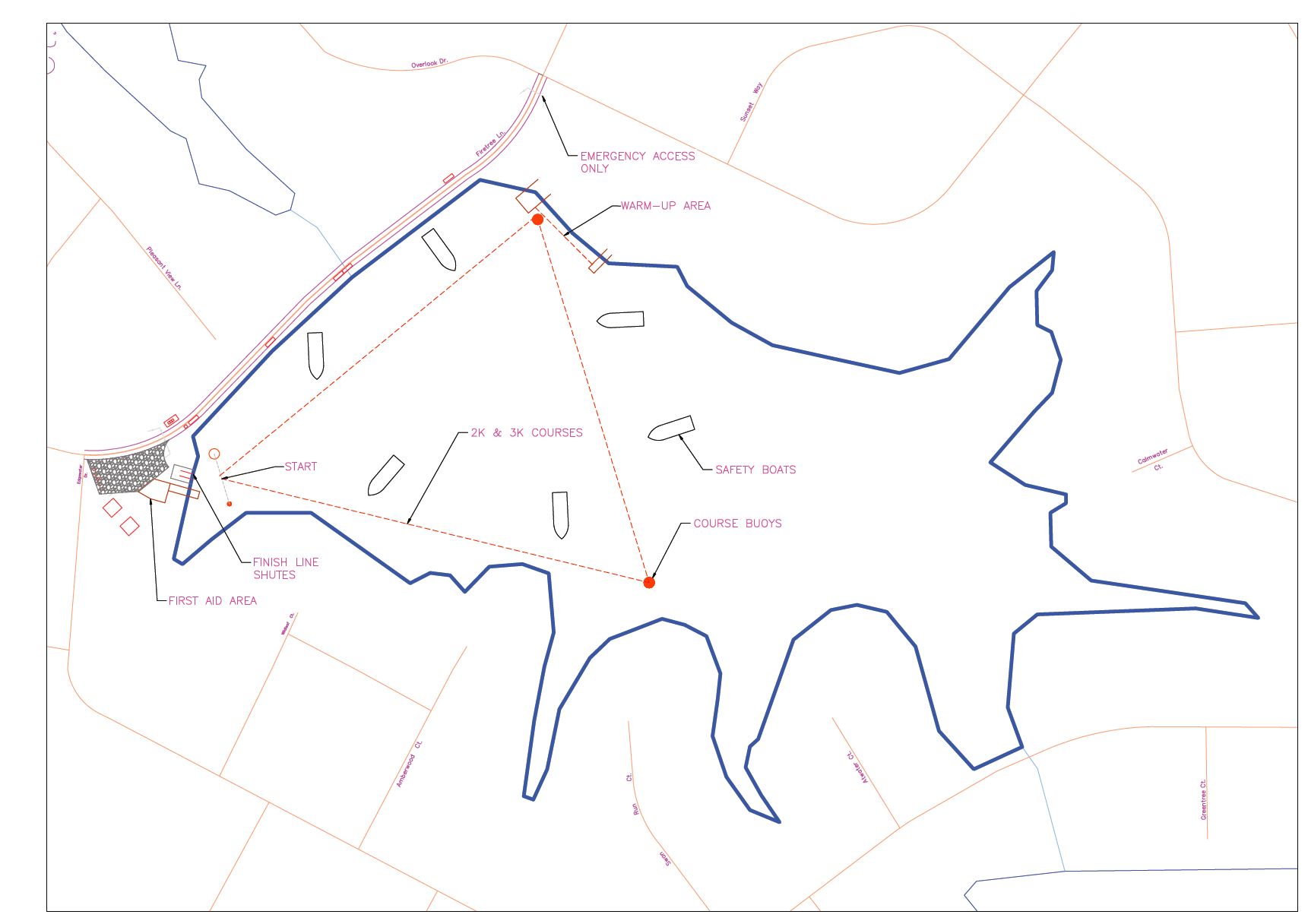 ORDER OF EVENTS: (DUE TO Southern Zones being hosted earlier at venue)
Check In
Pre-race Meeting
Women/Men
Distance
Start time
Race Time Limit
Friday 4:45 PM
5:15 PM
1 & 2 (Open)

400M Splash and Dash
400 M Splash and Dash
5:45 PM (Open)

6:00 PM (Buddy)
NONE
Saturday 12:00 PM
12:30 PM
3 & 4 (Open)
5K
12:45 PM
120 minutes
Saturday 2:15 PM
2:45 PM
5 & 6 (13/14)

7 & 8 (Open)
3K
3:00 PM
90 minutes
Saturday 4:00 PM
4:30 PM
9 & 10 (11/12)

11 & 12 (Open)
2K
4:45 PM
60 minutes
Saturday 5:45 PM
6: 15 PM
13 & 14 (10/U)

15 & 16 (Open)
800 M
6:30 PM
NONE
Saturday - - -

MUST BE SELECTED ON EVENT FILE FOR POSEIDON
SWIMMERS

N/A

17 (Girls Open)
18 (Boys Open)
10K
*(5K / 3K /2K)

10K
*(5K / 3K / 2K)
MUST BE SELECTED FOR POSEIDON SCORING / RECOGNITION
MUST BE SELECTED FOR POSEIDON SCORING / RECOGNITION